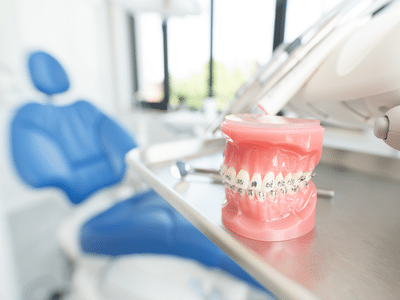 Getting braces, or any orthodontic appliance is a daunting life change. At the end of your appointment or evaluation, your orthodontist, such as the experienced team at McAllen Orthodontic Group, including Dr. Joseph Ryan, will ask you if you have any questions, and as a new patient, it's sometimes hard to know what exactly you should be asking or what you'll need to know as you navigate your new braces. Here are five questions you'll need to know the answers to for a smooth orthodontic experience.
Five Essential Questions for Your Orthodontist:
Can you describe my treatment plan?

What are my options for treatment?

What is this appliance doing? This adjustment?

How should I care for my new appliance?

Do I need to make any lifestyle changes now that I have this appliance?
Can you describe my treatment plan?
It's always good to know where you're headed treatment-wise. As a patient, it's good to understand what's happening inside your mouth, especially since orthodontic treatment lasts months to years. Learning about your treatment makes you better prepared to take on the future. This also helps patients and parents of patients understand the cost of their treatment and how to best prepare for its financing. 
What are my options for treatment?
You may not know this, but there are different types of braces! Asking your orthodontist about the different ways the field has innovated making your bite healthy and beautiful is a great way to explore how to customize your treatment to be best for you. Braces in the traditional sense have both metal and ceramic brackets. Additionally, your orthodontist may offer self-litigating braces. These braces are flexible and offer the benefit of no elastics. 
If traditional braces are something you're looking to avoid, explore Invisalign with your orthodontist. Invisalign is cost-effective and has great success rates. It also has countless other lifestyle benefits.  The aligners are clear and virtually invisible, and they are removable, so you don't have to alter brushing or eating habits.  
What is this appliance or adjustment doing?
As important as it is to understand the long-term trajectory of your treatment, it is also. Important to understand what exactly the current goal of the appliances you have is. Understanding your treatment better is always good, but specifics about what currently is going on with your appliances are beneficial on a day-to-day basis. This can help you better care for your mouth and your braces. 
How should I care for my new appliance?
Speaking of caring for braces and appliances, it's always a good thing to ask if your oral health routine should change when something new enters your mouth. Braces or any orthodontic appliance are a large undertaking and understandably involve some minor lifestyle changes. Getting an explanation or even a demonstration of what you should be doing to care for your braces when at home will be invaluable. 
Do I need to make any lifestyle changes now that I have this appliance?
Now that you are sharing the space in your mouth with new metal, ceramic, or plastic, there could be significant changes to some aspects of your life. Appliances and braces can come with dietary restrictions you should understand and plan for. Another example of a possible lifestyle change could be a custom mouthguard when heading off to sports practices or games. It's a good idea to ask your orthodontist about these changes at the beginning of treatment to avoid injury, breaking braces, and to best prepare for the future. 
If any other questions arise, we are always available to answer anything you need to ask! Feel free to ask in person at your next appointment or call our office. We are here to help you and your smile stay healthy!