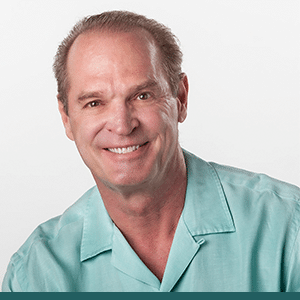 I have been practicing orthodontics for over 30 years. Before becoming an orthodontist I worked hard throughout college and dental school making sure that I received the highest quality education and training.
University of Texas Austin, Bachelor of Science in Biology
Baylor Dental College, Dallas, Doctor of Dental Surgery (DDS) degree
Baylor Dental College, Dallas, Master of Science in Dentistry
Continuing Education
It is important to me that I stay up to date with the latest advances in clinical practice. New techniques and technologies are constantly emerging which makes each treatment more efficient and comfortable and I want to be sure that I can always offer my patients the best care possible. I am a member of several prestigious dental and orthodontic associations, including the:
American Association of Orthodontists (including attending the national meeting each year)
American Dental Association
Texas Dental Association
Rio Grande Valley Dental Association
Outside The Office
I enjoy keeping up with the latest advances in various sciences, and doing all of the things that make me smile! I am originally from Dallas, and have lived in McAllen, TX for over 32 years. My wife, Becky, and I have been married for over 40 years and we have one grown daughter named Megan. We also have two dogs, Cookie and Lola, and two cats, Tom and Jezebel.
In my free time I enjoy studying astronomy, flying, hiking, organic gardening, looking for fossils and arrowheads, and creating exhibits for education purposes. I also like building metal sculptures. My latest sculpture is called "A Solar System" which is on display at one of McAllen's linear park trails.
Community Involvement
The McAllen community is a wonderful place to live and work, and I believe that it is my job to also give back to the community that has given me so much support over the years. I feel that supporting the community's educational efforts is one big way that I can give back, and that I can help spread an excitement for learning among our community's younger members. To this end, it is with great honor that I was chosen as the 2012 McAllen Chamber of Commerce Man of the Year for volunteering many hours serving on committees and boards supporting worthy causes and making a positive impact on the community.
I worked with our municipal leaders to bring the "A Walk Through Time" exhibit to the community, and I enjoy lecturing to groups on diverse topics like climate change, astronomy, horticulture, geology, genetics, and public policy.
Other groups I am involved with include:
International Museum of Art and Science Board President for three years
McAllen Economic Development Board
Palm Valley Animal Center Board
Quinta Mazatlan Board President 4 years
I have also participated in five dental mission trips to Honduras, and I was one of the original board members of the Palmer Drug Abuse Program.
I feel blessed to know that I have helped so many people locally and throughout the world. I could not ask for a better job or better people to spend my time with. If you have any questions or would like to schedule an appointment please contact my McAllen, TX orthodontic practice which serves McAllen, Mission, and Rio Grande Valley. I look forward to working with you!