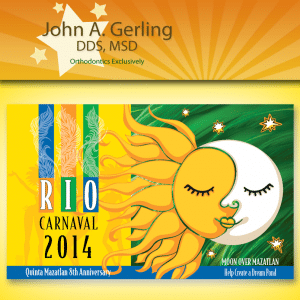 For the last 8 years, Quinta Mazatlan has been putting on an annual fundraiser in order to support their fantastic birding and nature reserve. As the President of Quinta Mazatlan, the "Moon Over Mazatlan" event is more than just a fundraiser – it's an awesome celebration!
This year aims to be even bigger and better than before! As attendees arrive, they will be greeted by Brazilian Dance by South Texas Capoeira and encouraged to participate in a samba walk through the woods. After that, the brazilian dinner party will begin and will be accompanied by samba dancers and the Bombrasil Band!
It will certainly be an evening to remember, and Dr. Gerling is eagerly looking forward to it!
For more information about Quinta Mazatlan, visit their website at www.quintamazatlan.com or as Dr. Gerling about it at your next visit!