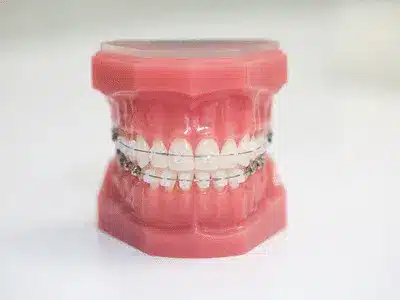 Orthodontics is a field of medicine that is experiencing continuous advancements and progress. With new inventions and research, innovative ideas and practices are being introduced into the orthodontic industry. As a result, your orthodontist is equipped with the latest and most advanced technology to provide you with the best possible treatment.
It's important to note that the latest types of treatment are rigorously tested and researched before being implemented in your orthodontist's office, so you can trust their safety and effectiveness. If you're curious about the latest developments in orthodontics, Dr. Joseph Ryan at McAllen Orthodontic Group
can provide valuable insights. Keep reading to learn more about these exciting advancements.
Clear Aligners
One of the best examples of this is clear aligners.
Invisalign
was the first to pioneer this technology, and millions of patients have seen great success with the method. Invisalign has countless benefits from ease of use, no food restrictions, and of course the invisible nature of the aligner. In the beginning, clear aligners were the subject of speculation and suspicion in the orthodontics and dental health fields. But Invisalign is just as effective as more traditional braces, and the company who designed and pioneered the technology, Align, is always on the forefront of technology. 
Invisalign is also associated with cutting-edge 3D technology and digital imaging treatment software.  The
iTero scanner
and 3D printing system used to create aligners is fully backed by hundreds of qualified orthodontists, educators, and dentists. This scanner takes more than 3000 photos a second to create the most accurate and best suited tools for treatment. 
Braces
In the realm of
traditional braces,
there are also countless paths of innovation and invention. Orthodontists all over the world design new brackets and wires, and even whole sets of braces to treat specific malocclusion and make treatment easier and faster. 
For example, self-ligating braces brought into practice by Dwight Damon use sliding technology to mitigate the amount of pressure on teeth as they move. Self-ligating braces are smaller and can be quicker and easier to install. These braces also continue active movement between appointments with less discomfort.
Another good example of braces innovation is
lingual braces
. These braces actually sit behind the teeth for the duration of treatment. Lingual braces have different forms and are constantly being improved by orthodontics experts. These braces are being pushed to the mainstream by orthodontic innovators. 
Digital Imaging and Scanning
Most practices employ a digital scanner and imaging system to get accurate and complete pictures of patient's bites. These scanners are equipped to give detailed and medically accurate clinical pictures of the environment orthodontists have to work with as they treat malocclusion. 
Staying Informed
It's important to stay informed about the latest developments in orthodontics. With advancements in technology and treatment options, patients have access to more effective and comfortable treatments than ever before.